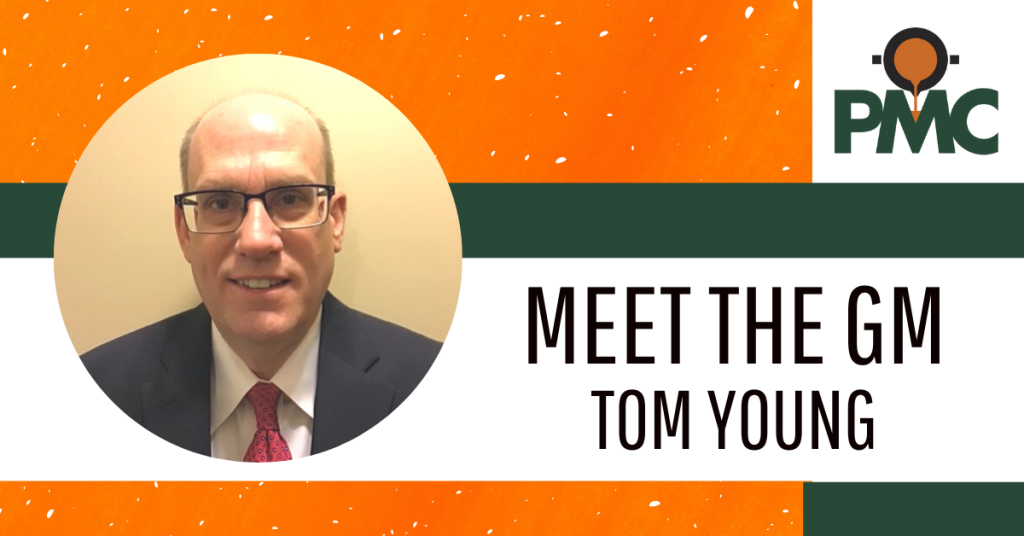 At The Lawton Standard Co., we thrive on safety, reliability, collaboration, integrity, and innovation. In addition, we value and encourage a healthy family culture at every location. 
Tom Young is one of our five general managers across the Lawton Standard platform. He oversees our Penn-Mar Castings location located in Hanover, PA. He has been in the industry for over 41 years!
We wanted to take the time to recognize our general managers and get to know them a little more.
*A video version of this interview is available on YouTube.
Tom, what is the role of a general manager?
A general manager's most important role is to set the plant's expectations and goals that they are directing. That means making sure each team has everything they need regarding supplies, tools, and machinery. Whatever it is, they need to get the job done. Finally, I make sure everyone actively works toward our goals and expectations. 
What is your educational background?
I have a bachelor's degree in theology. My original plan was to become a minister and go into the ministry, but I influenced the family foundry business and got involved early on.
How long have you been in the casting business?
I have been in the foundry business for over 41 years. After college, I taught for a year and a half. I quickly found out that it was not the vocation that I would enjoy for the rest of my life. So, I took a job at the family business and have been here ever since.
What drew you into the casting industry?
The family business has always fascinated me. I was around the foundry all the time growing up. Even as a young boy, it was amazing to me walking around the foundry with my parents. We were able to take something useless, what looked like junk, put it in a melding device, poured it out, and turned it into something necessary and useful. That, to me, was captivating.
What is your leadership style?
Simply put, it's a team effort. Businesses aren't successful because of a CEO or a general manager. It's only as good as its people. So I get everybody involved in decision-making so that everyone can be heard.
Make sure that your employees know they're valued. Most are highly skilled. They may not have a bachelor's degree or gone to college, but people can be very successful in their lives by developing their skills. For example, our foundry workers are skilled craftsmen who have learned on the job or come in with prior experience. 
What does your everyday work life look like?
I get in the office early. The first thing I do is go out to the plant. I spend the first hour usually walking around the plant, getting a feel for what's going on. I enjoy talking to individuals about anything that they want to talk about.
Sometimes it's just walking by and saying hello, how are you today? Sometimes you walk by, and you see a frown. Hey, what's going on? It could be something personal or work-related. If they want to talk about it, I'm willing to listen and help. I want them to know that we care and are interested in what they do.
Once I've walked the whole area, I usually talk to my plant manager. We discuss areas that need to be adjusted based on priorities, workforce issues, or manufacturing issues. 
We make sure to address what they need so everyone can have a good day. Then, of course, we're always sending and receiving emails. We're always worried about the customer's needs and wants. So we make sure that we communicate all of those needs to our staff and plant people, so our priorities stay on track. 
As a general manager, you're always in a lot of meetings. We try to minimize those the best we can so we can be hands-on. My days are always full, but it's fun.
What are your top three professional achievements?
First and foremost, I'm proud to be a good husband, father, and provider for my family. So that is very important to me. And I think if you do that, you will also convey that to your employees. 
I've emphasized to those working for me that safety is of the utmost importance. Our people are our most important asset. We want them to come to work, achieve their goals for the day, and go home safely.
Lastly, being involved with the family business. We took what I would call a mom-and-pop shop and made it into something bigger.
Do you have any tips for those who would like to become a general manager someday?
It's important to understand that your people are your most important asset. Whether it's a labor-intensive job, high production, or automotive, whatever it may be. People still are the most important asset. So we need to make sure our team members are safe when they are here.
Second of all, be a good leader. There are a lot of great ideas out there. We need to be able to listen to our people and take those recommendations and implement them if necessary.
And finally, if you want to be a general manager, do not bring your work home. Leave it at the door. I know it's not easy, but your family needs and deserves your attention when at home. So as much as possible, leave your work at work.
Thank you, Tom, for taking the time to meet with us. We appreciate everything you do for the company!