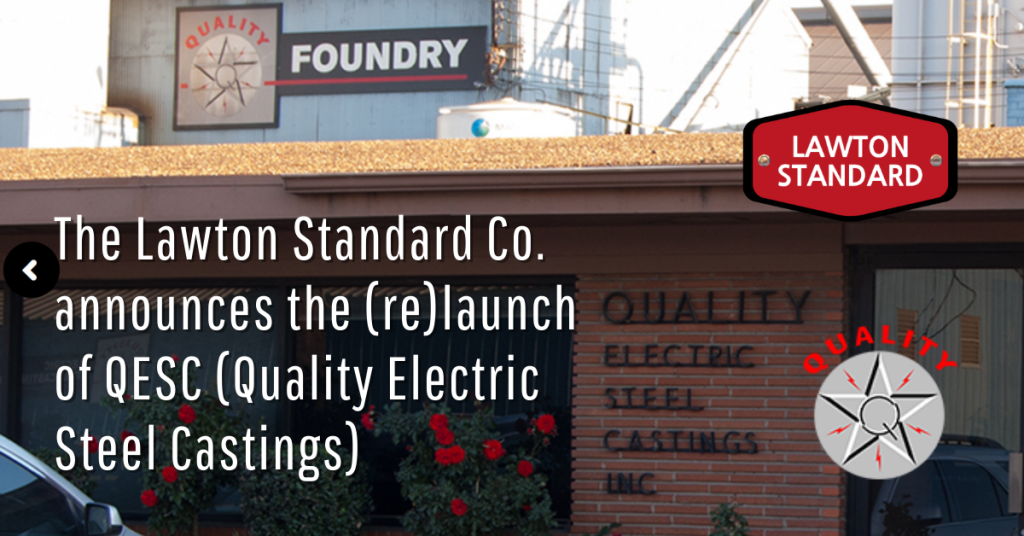 The Lawton Standard Co. announces the (re)launch of QESC (Quality Electric Steel Castings) as its latest growth initiative in response to constrained capacity in the domestic metal casting industry.
The Lawton Standard Co. has recently added the facilities and team members of QESC (Houston, TX) to its growing casting business to respond to constrained industry capacity and as part of its broader expansion strategy.
The new site will operate as a sister operation to:
The addition will better position both the former Quality Electric Steel Castings location and the Lawton Standard family of companies for growth in the marketplace. Each company will access the other's products and benefit from adopting best practices across the family.
Alex Lawton, CEO of The Lawton Standard Co., noted, "We are proud to bring more options – steel, iron, and more – to our customers and prospects. This addition brings a wealth of experience and capacity combined with the ability to meet strict quality standards. Together with the rest of the partners in our platform, we're even stronger in our offerings. Having a location in Texas will provide a logistical advantage beyond our original reach. Lawton Standard is truly a multi-metal, multi-site, multi-capability, casting-centered business like no other. No one brings the mix of capacity and human and process capability that Lawton Standard does."
Barry Adamski, just promoted to President/COO of the Lawton Standard Co., added, "I'm excited about this addition. Many jobs will be maintained or restored in Houston. The users and buyers of compatible castings will have additional options, and we continue to grow our business, a nice set of wins. Our team there, including new site manager Dennis Michels, transition manager Devin Galimore, and many others from both organizations, has me really excited about the prospects."
The former Quality Electric Steel Castings was formed in 1948 as a privately held corporation. Over the years, it grew from 35 tons per month capacity to over 1000 tons per month capacity. Its facilities and grounds cover 26 acres with approximately 250,000 square feet under the roof.