Penn-Mar Castings, LLC is committed to improving quality management through educating, innovation, and quality tools. It strives to continue to improve interdepartmental communication and external communication. It schedules frequent customer visits to solve quality issues in a timely manner. Penn-Mar will continue to be at the forefront of the metal casting industry by increasing manufacturing efficiencies, improving process control, expanding capabilities, and updating facilities. In this blog, we will discuss some of the tools and services Penn-Mar is currently utilizing to ensure the highest quality for its products.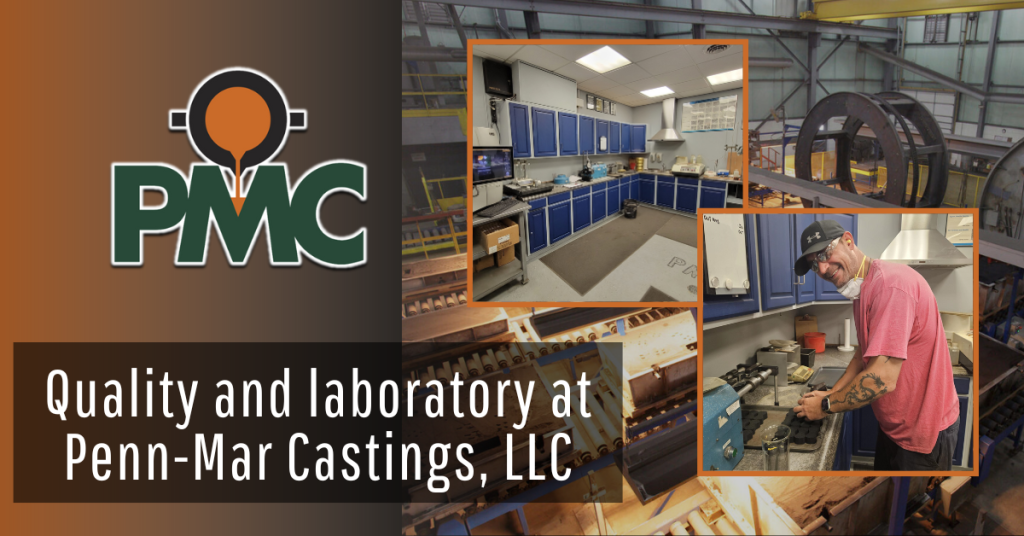 Romer 8' Absolute Arm with magnetic base
Romer Absolute Arm Measuring Arms are portable CMMs that perform sophisticated dimensional analysis. Designed for quality control, NDT inspection, reverse engineering, 3D modeling and countless other touch-probe measurements, Romer Arms were the first coordinate measuring arms to allow users to begin taking measurements without referencing the system beforehand. The Romer Absolute Arm is an all-purpose 3D measurement tool designed to be operated with minimal training. At Penn-Mar Castings, LLC, the Polyworks Inspection Software is utilized to power our Absolute Arm.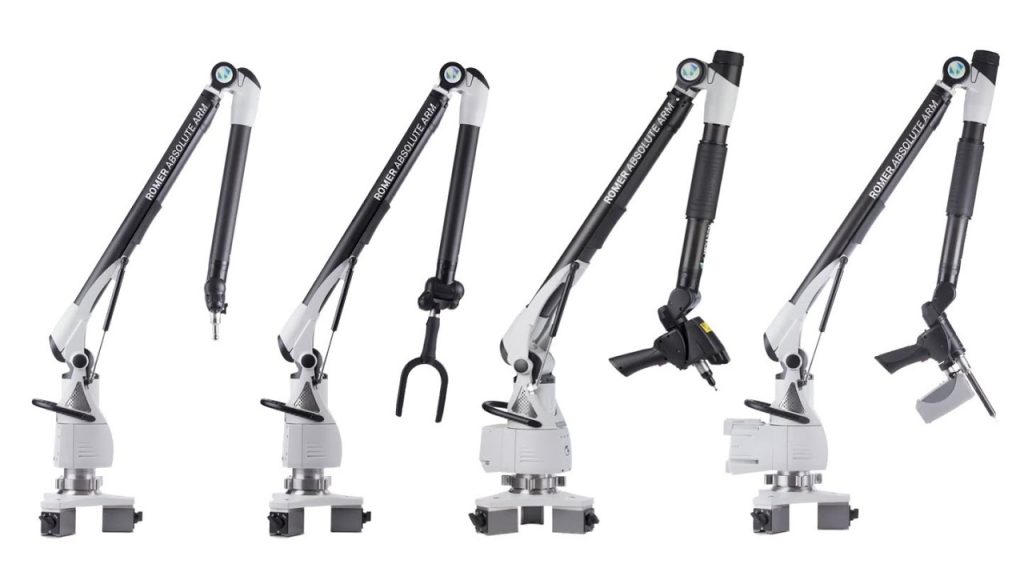 Image source: https://www.atecorp.com/products/hexagon/romer-arm
MAGMASOFT simulation software
MAGMASOFT is a casting process simulation software that covers the complete process chain of cast components. The software can be applied for optimized process robustness and part quality from conceptual to final component design, during the tooling layout and prototyping, all the way through to the production and heat treatment processes. This software allows Penn-Mar Castings, LLC to reduce sample processing times.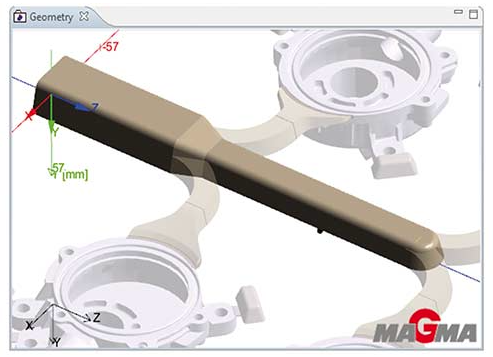 Image source: https://www.magmasoft.com/en/solutions/magmasoft/
Panametrics ultrasonic gauge
This gauge is ideal for detecting subsurface discontinuities in castings. Panametrics is a leader in fixed and portable ultrasonic flow metering applications enabling users to accurately measure the volume and velocity of various process liquids, whether polluted or ultra-pure. Their portfolio of ultrasonic flow meters delivers accurate results whether in your plant or installed remotely. Panametrics clamp-on flow meters are an excellent portable solution for spot-checking, flow verification, or other short-term uses while their in-line flow meters are better suited for permanent pipeline installations where accurate, reliable measurements are required.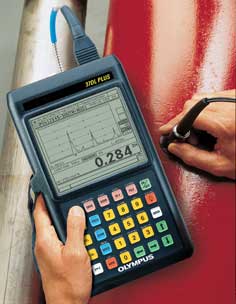 Image source: https://www.olympus-ims.com/en/37dl/
LECO CS744 Carbon & Sulfur Determinator
The CS744 series is manufactured by Leco Corporation, and is an elemental carbon and sulfur analyzer that has a variable power combustion furnace, and has an enhanced IR cell design. It has available automation that makes it a valuable resource for any industrial environment requiring accurate analysis of carbon and/or sulfur. The unit has a fast analysis in less than a minute, and has high-efficient combustion furnace that is suitable for all applications. It has a modern cornerstone software that is easy to utilized with reach functionality, and also has a touch driven graphical user interface. There is a high velocity vacuum cleaner and electronic carrier flow monitor, which has reduced leak points. It can also be utilized to perform a wide range of applications. At Penn-Mar Castings, LLC, it is used in conjunction with a spectrometer to "fine tune" ductile metal formulation.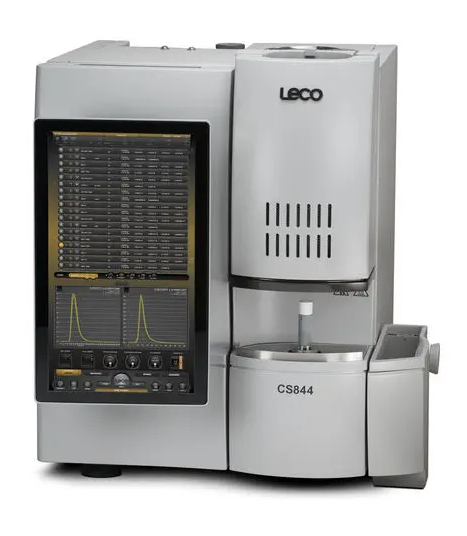 Image source: https://www.directindustry.com/prod/leco/product-114499-1152685.html
ARL 3460 Spectrometer
The ARL 3460 Spectrometer (up to 24 elements) analyzes each heat prior to pouring to ensure customer specifications are met. This metals analyzer complete with 28 analytical channels, calibration of low alloy steel, calibration of Cr steel, calibration of Cr Ni steel, calibration of Mn steel, dry vacuum system, and OXSAS PC workstation.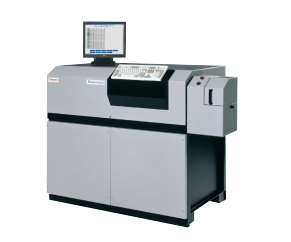 Image source: https://static.thermoscientific.com/images/D01750~.pdf
Full-service metallographic lab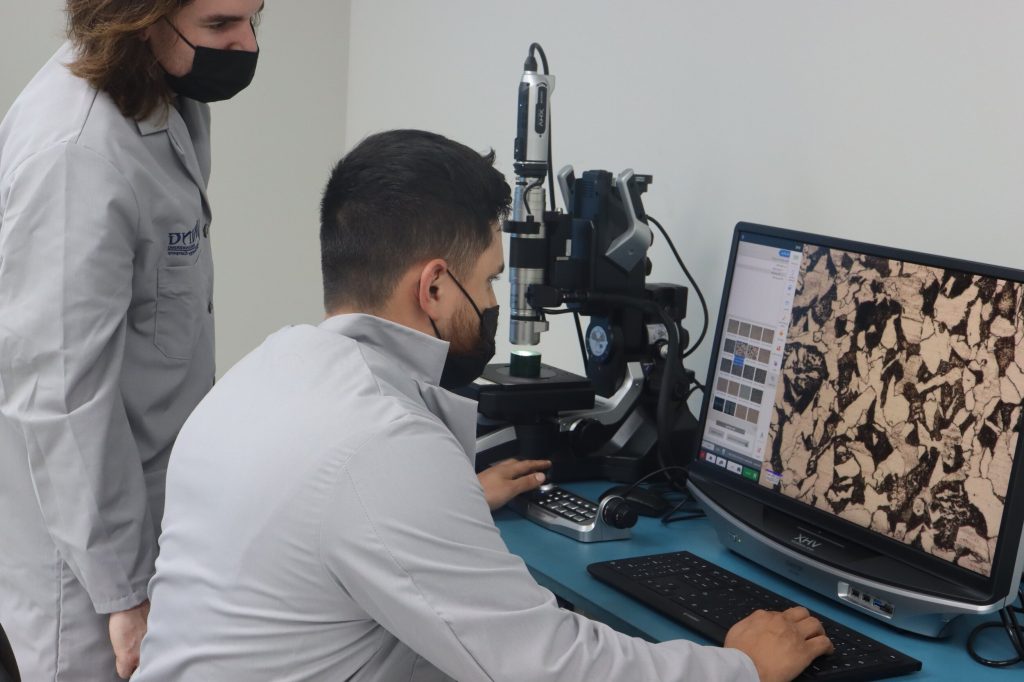 Image source: https://www.gate.energy/work-right/viking-engineering/lab/metallurgical-laboratory-testing-services
LECO image analysis
LECO image analysis is a computer-aided evaluation of metal samples to ensure customer specifications are met. This image analysis software offers solutions for high-performance metallurgical examination, research & development, and quality control.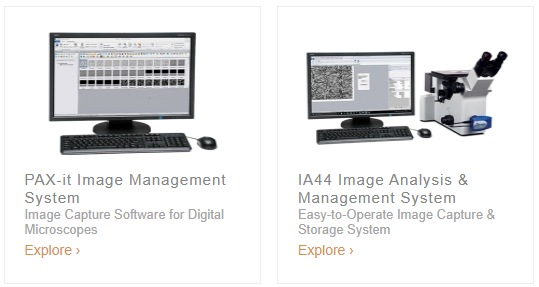 Image source: https://www.leco.com/imaging
Full-service sand lab
Penn-Mar Castings, LLC has a full-service sand lab, where sand samples are evaluated daily assuring that the molding sand is of the highest quality possible.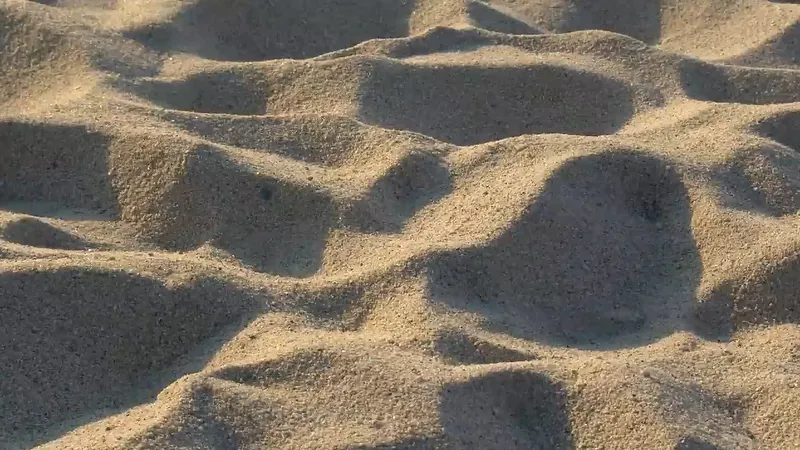 Image source: https://www.britannica.com/science/sand

Contact us today to speak with a foundry expert:
Phone
Email
info.pennmar@PennMarCastings.com
---
Links
https://www.atecorp.com/products/hexagon/romer-arm
https://www.magmasoft.com/en/solutions/magmasoft/
https://www.instrumart.com/brand-category/820/4141/panametrics-ultrasonic-flow-meters?gclid=CjwKCAjwxOymBhAFEiwAnodBLP60C7K4fbiKVmcYyCFttSQcU2GUNh1kZyrJ1StbCcgsBLSNcjHTHBoCLy8QAvD_BwE
https://www.directindustry.com/prod/leco/product-114499-1152685.html
https://www.olympus-ims.com/en/37dl/
https://www.ietltd.com//ICP/Thermo-Fisher-ARL-3460/?gclid=CjwKCAjwxOymBhAFEiwAnodBLFC31ul9ag97589OG_RxSfQPPguHW6z1IUa2AIgKPxm3Zr-0Uwtr5RoCeecQAvD_BwE
https://static.thermoscientific.com/images/D01750~.pdf