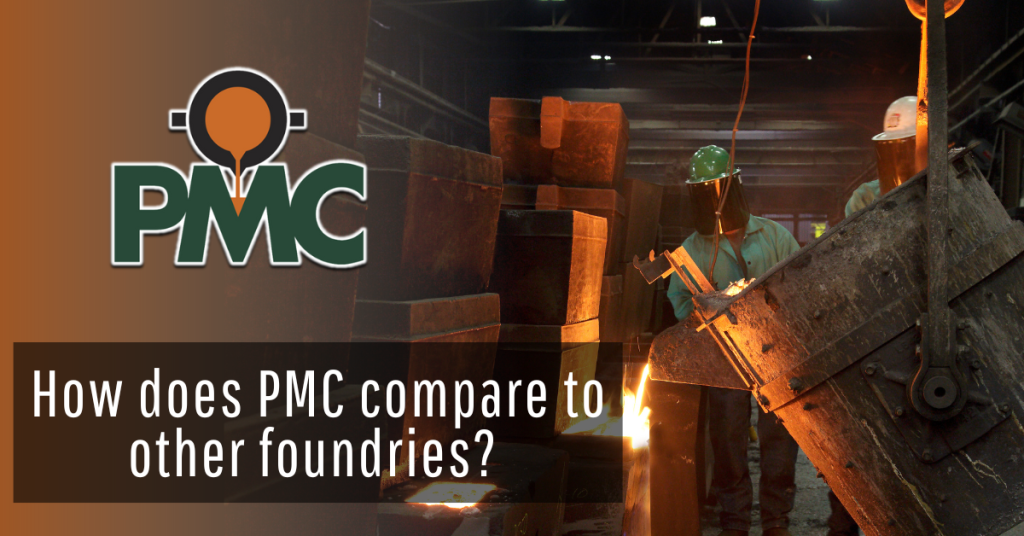 Save time on purchasing, inventory, and logistics. We understand customer requirements, from specifications and tolerances to quantities and delivery dates.
---
We currently have the following features:
• Weekly updated order status report
• Semi-automated mold line
• Primer & paint booth
• Non-destructive testing
• In-mold stress relieving
• Furnace stress relieving
• Inventory programs
• 95% On-time delivery percentage
• Variable lot sizes
• Lloyd's Register certified
• Bureau Veritas certified
• On-site pattern repair shop
• ISO 0991:2015 Certification
• On-site metal and sand lab
• Solidification molding
• Coreless induction molding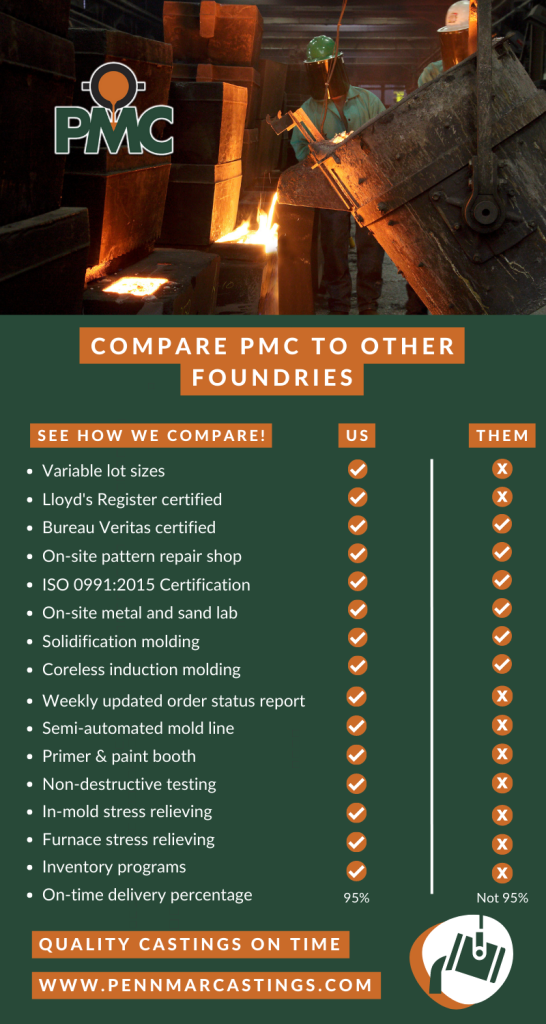 For a quote today, call us at 717-631-4165, email us at info.pennmar@PennMarCastings.com, or send us a message on our website at https://pennmarcastings.com/contact-us/.