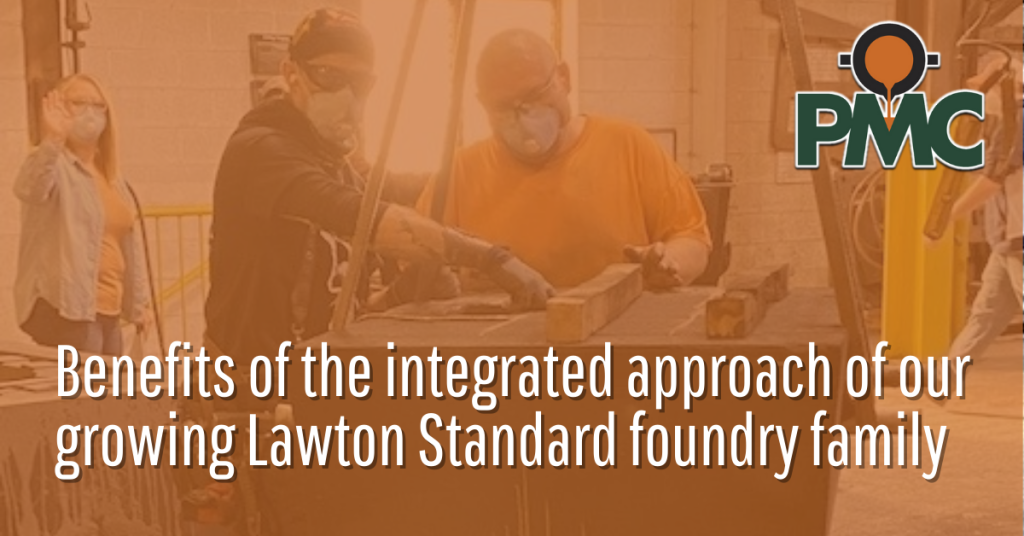 Today, Penn-Mar Castings is more than just PMC. We're part of Lawton Standard. Lawton Standard companies now include Temperform, C.A. Lawton, QESC, and Northern Iron & Machine. Our increasingly integrated approach has deepened our relationships with many existing customers, opened doors with prospects, and increased our buying power. Today we'll share how that buying power helps us and, in turn, our customers through supply chain shortages.
Precious metals
Ukraine and Russia had always been big suppliers of pig iron. However, that capacity was suddenly removed from the market with the war. So we scrambled to secure as much pig iron as possible. We also worked with our engineers to see what other metal combinations would help us produce castings to the needed specifications. (More on that in a minute.)
Magnesium ferrosilicon is used in the production of ductile iron. Unfortunately, that material has experienced some scarcity. The price of nickel bounced all over the place for a while, but it seems to have stabilized.
We have extra leverage for many of these metals because we're buying in volume for multiple foundries. As a result, we've been able to get on allocation with many distributors to guarantee supply, despite the shortages and significant price fluctuations.
Flexible formulas
We all know both of these formulas are true: 1+3=4 and 2+2=4. Similarly, there's more than one way to get the results you need with metals. To adapt to changing metal availability, we adjust our charge calculators (the recipes to achieve the chemistry required to produce materials for castings) across the Lawton Standard family to use less pig iron or whatever material we're short on. That way, we can stretch out our current supply.
Fortunately, in terms of melt chemistry, there are many ways to end up with the same result. But all of those trade-offs have associated costs. So we're making the most economical substitutions possible to get us through the current supply and pricing challenges. Long-term, it will benefit our customers and us to have flexible charge calculators, regardless of what the economy brings.
Buying in bulk
Because we're part of The Lawton Standard family of foundries, there's an advantage to pooling our resources. We can buy a more significant piece of the pie when we're sourcing for four or five foundries, not just one.
The integrated approach of our growing Lawton Standard foundry family has many benefits. Together, we're stronger and more agile. Follow us on your favorite social media network. We'll share how our increasingly integrated approach has deepened our relationships with customers and poised us for further growth.