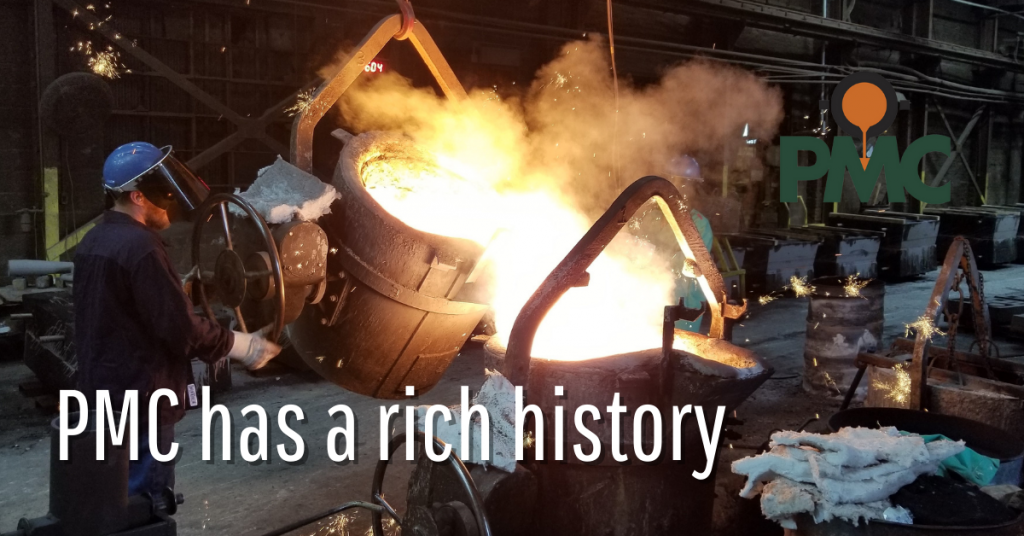 PMC traces its roots back to the 1840s. Here are just a few highlights.
2021
Penn-Mar joins The Lawton Standard Co. family
Alex Lawton, CEO of The Lawton Standard Co., said, "the addition of Penn-Mar Castings to our platform and especially the Iron Group creates a truly next-level offering. The combination with The C.A. Lawton Co. and its De Pere, WI and Minster, OH operations provides a combination of scope and reliability that will be valued by many."
2008
Add 22,000 square feetPenn-Mar Castings is expanding its manufacturing complex in Hanover, PA, by over 22,000 square feet. The additional square footage will be utilized in a four-phase expansion over the coming years.
1990s
PMC adds 20,000 square feet and a new furnace.
1840s
Penn-Mar Castings, LLC traces its roots back to the 1840s!
In 1840, Samuel Fitz operated the Hanover Foundry which became the Fitz Water Wheel Company in the summer of 1902. This machine shop provided a number of services ranging from casting of segment and spur gears to metal parts needed in outfitting horse wagons in addition to building wooden waterwheels.
Watch our blog for more updates as we compile more interesting facts about the advancement of PMC.